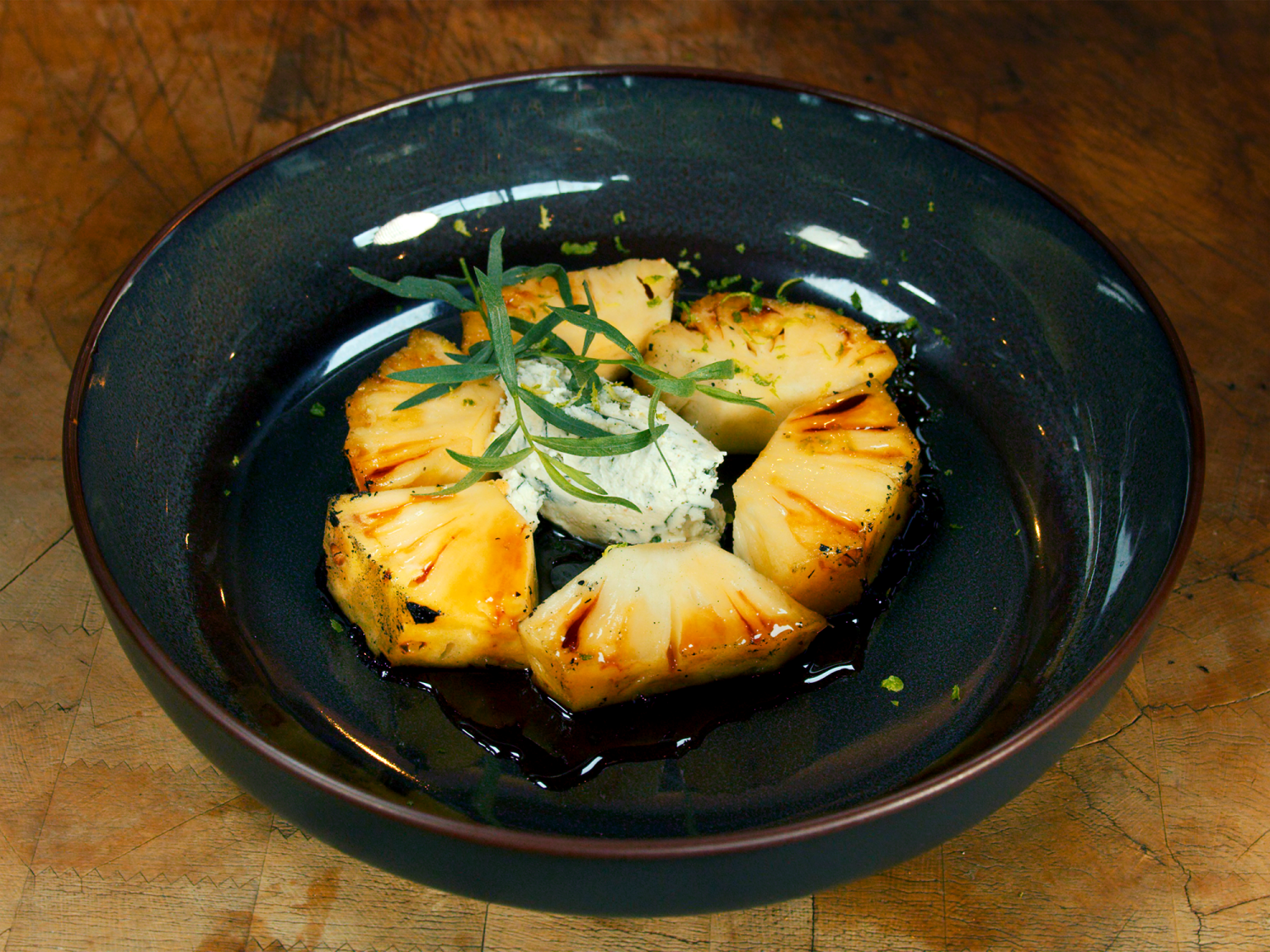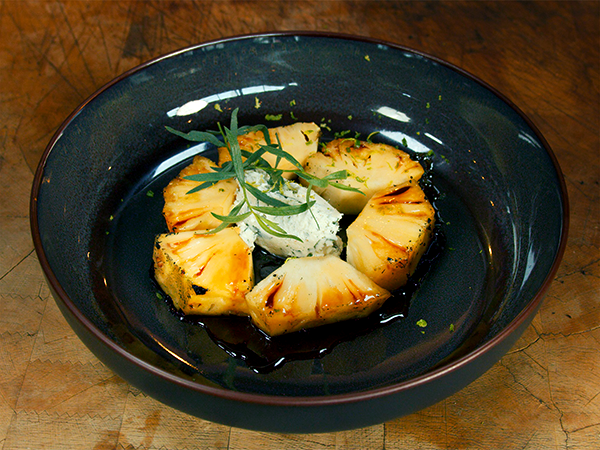 Pineapple caveman style with maple syrup
4 persons | Desserts | Vegetarian | Dessert
---
Preparation
Inject the pineapple with the dessert injection, put it in the fire until it is cooked. A black outside is okay, check the doneness with a skewer.
Mix the mascarpone with vanilla and some icing sugar to taste. Cut the tarragon and mix it with the mascarpone.
Cut the pineapple into pieces and arrange on a plate. Coat everything with the syrup. Place a scoop of mascarpone next to the pineapple and sprinkle with the lime zest.
Tip
Add a scoop of vanilla ice cream and some chocolate.
Back to
Ingredients
1 pineapple
1 jar of mascarpone
1 Vanilla pod
Marple syrup
Lime zest
EldurApi injection mix dessert
Powdered sugar
Kamado setup
Nice coal fire
Grill grid